Long Island's most iconic, truly unique, family-friendly fall event, RISE of the Jack O'Lanterns, is returning in October 2018 to Old Westbury Gardens for the seventh year in a row! Come see 5,000 hand-carved illuminated jack o'lanterns creatively arranged along a scenic walking path and set to a musical score designed to bring out the fall spirit in visitors of all ages!
This year, we're bringing back some of our fan-favorite classic themes PLUS we'll be introducing some never-before-seen creations that are sure to wow both RISE newbies and returning RISE fans!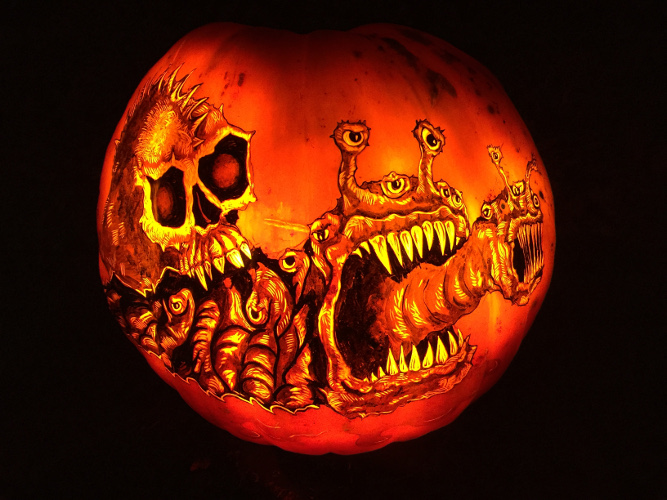 Multi-Pumpkin Structures
See our iconic multi-pumpkin structures that consist of dozens of illuminated jack o'lanterns assembled into life-sized pieces of art. You'll see classic fan-favorites like our giant 40-foot long dragon and our life sized fire truck. Our skeletal biker gang will be back rumbling down the garden roads on their hogs, but this year, there's a new gang of off-road riders in town and they're ready to battle for turf.
For the first time ever, we're bringing a few of our jack o'lanterns to life in a brand new way! We'll have three new jack o'lantern characters on the trail who actually talk! They'll be around to tell you some ghostly stories, sing you some songs, get you to laugh, and make you wonder how we bring them to life!
Intricately Painted & Carved 100+ Pounders!
See over FIVE DOZEN intricately carved 100+ pound pumpkins on display! These ephemeral works of art are meticulously hand-painted and hand-carved by dozens of artists who put upwards of 20 hours of work into each pumpkin to make them perfect for your enjoyment!
5,000 Fresh Real Pumpkins Carved Each Week!
The RISE is the only event in the country which carves 5,000 fresh REAL pumpkins EACH WEEKEND! For you jack o'lantern mathletes out there, that's a total of 20,000 jack o'lanterns carved from fresh real pumpkins over the course of 4 weekends! Each one weighs about 20 pounds so that's about 400,000 pounds of pumpkins (200 tons) we'll go through during the month! It takes about 75 people, over a two-day period each week, to carve and place all 5,000 and then remove them all on Monday morning! Yes, we do have a few hundred carveable artificial pumpkins in our display, because some of our carvers prefer them, but those are in addition to the 5,000 jack o'lanterns carved from fresh real pumpkins each week!
3D Sculpted Pumpkins!
We're bringing in some of the top pumpkin sculptors in the country to carve a dozen of the most jaw-dropping externally carved pumpkin sculptures you'll ever see! You'll find them along the trail submerged in a super-secret-solution so they'll be preserved for the entire month of October!
Live Carving Demonstrations
Want to see some of our carvers in action? Check out our live carving demonstrations going on in the main tent when you arrive or before you leave. We'll have a few of our top jack o'lantern artists carving live and answering your carving questions so you can take that knowledge home and make your doorstep jacks the envy of the neighborhood.
Jack O'Lantern Cafe
You spoke. We listened! This year we've made a few upgrades to enhance our food and beverage offerings. We're going local and offering baked goods from local Long Island bakeries! Make sure you don't miss out on some Cider Donuts and Hot Apple Cider from the famous Jericho Cider Mill! You tech-saavy jack o'lantern folk will be able to order drinks and snacks ahead of time on your phone so you can skip the line, head right to the order pickup table for your snacks, and get on the jack o'lantern trail faster!
Family-Friendly, Safe, Fun for Visitors of All Ages
The trail at RISE of the Jack O'Lanterns is well lit and well staffed to ensure that the experience is always safe and enjoyable for visitors of all ages. Come visit us and enjoy a unique, family-friendly experience that lasts a lifetime! Advanced Tickets Required. Most dates/times sell out so order early for the best chance of getting your preferred ticket time.
RISE of the Jack O'Lanterns is returning for our 7th year to

71 Old Westbury Road
Old Westbury, NY 11590
When: Various evenings in October 2019.
For dates, times, and ticket information, click: Find Tickets
Advanced Tickets Required!
Tickets will likely sell out on-line early. Tickets will not be sold at the door.
Ticket Prices
Advanced tickets are required!
Prices vary by date, time, and location.
See Buy Tickets Page
Children 2 and Under: FREE!
Discount Tickets for some dates, times, and locations available with promocode.
Get a Promocode!
Discounts tickets available on a first-come first-served basis. Limited quantities available and they usually sell out early. Discount amount varies by date, time, location.
Tickets are valid only for specific dates, times and locations.
Advanced tickets are required!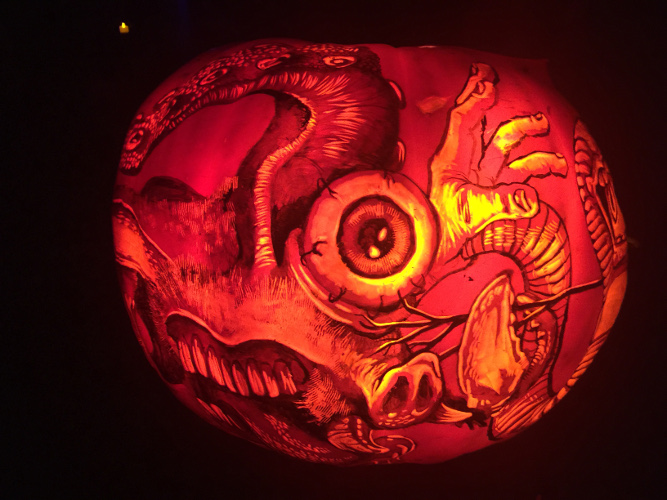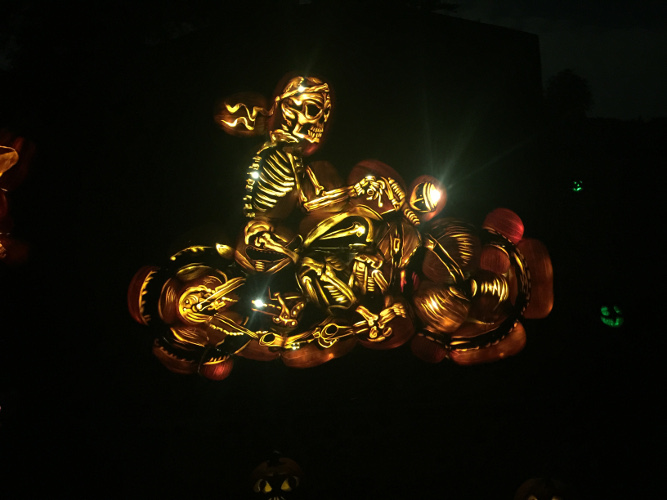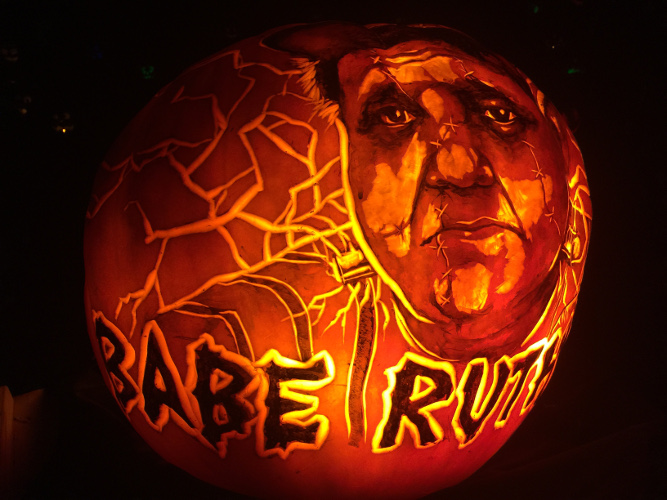 Other Locations
Do you have a location in mind that you think might fit The RISE? Please contact us!
this would be a great event to take your family. Thousands of jack-o-lanterns illuminated. The kids would love it.

Kellie Gonzalez

It was awesome! We went & loved it.

Chrissy Kresta

We went last Friday and we all really enjoyed it! Definitely recommend it.

Javier Escalera Jr.

<< These pictures show just how much work it takes to get the carve just right! >>

Incredible! Can't wait for next year!

Melissa Eichler

Loved it! Brought my folks, and they thought it was amazing! Great work!

Marc Razze

<< We are thankful to have given many great couples a special proposal
at The RISE! >>

We were there Saturday night... to say it was awesome is an understatement.... looking forward to next year already!!!

Rose Knight

It really is such amazing creativity! Loved it.

Cynthia Haney

I'm going again. Those carvings are amazing !!!

Rosemarie Perez

I went last night best pumpkin carving I have ever seen. I will definitely be going back next year!!

Yvette Martinez

RISE of the Jack O'Lanterns that was beyond amazing!!! Loved it!

Dona Mason